Paprika seeds
New dimension of the PCR types
HR Tm2, IR TSWV
A slightly hot, very shouldered pepper that is also suitable for hydroponic cultivation.
Serious resistance, secure bonding
HR Tm2, IR TSWV, IR Ma/Mi/Mj
It is an early, large-bodied type, binds well in winter and is not sensitive to calcium deficiency. It is recommended for soil-less, soil and field cultivation.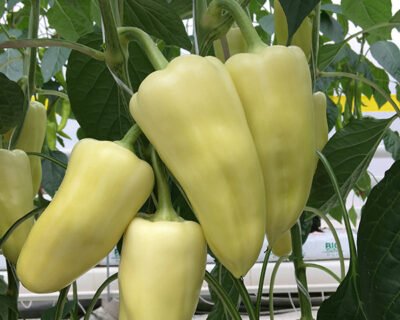 If you want to be sure
HR Tm2, IR TSWV,
IR Lt, IR CMV
Snow-white large TV peppers. A medium-growing, early maturing variety that can be planted all year round. Its thick flesh and high binder gives an excellent yield.