1st among the hot ones
It is a very early, well-binding variety, with strong growth, regular fruit and a pleasantly hot flavour.
New dimension of the PCR types
HR Tm2, IR TSWV
A slightly hot, very shouldered pepper that is also suitable for hydroponic cultivation.
The Giant Hot Pepper
HR Tm0
It is a medium-aged, vigorous variety with large, slightly pungent fruits.
The lengthy hot
HR Tm2, IR TSWV
Slightly hot, large body,medium-early maturing, strong-growing variety. Recommended for lightly heated, unheated foil and open ground.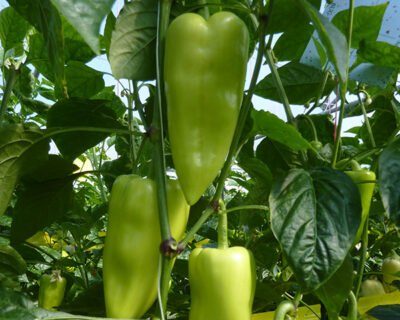 Resistant root system
HR Tm2, IR TSWV , IR Ma/Mi/Mj
High yielding, strong growing. Recommended for growing on two stems or in a cordon, in unheated foil or in the open field.