Big size in short plastic tunnels also
HR Tm3, IR TSWV, IR Ma / Mi / Mj
Its fruit is beautiful white, broad shouldered, with a thick flesh, we recommend it for plastic tunnel and open field.
The long beauty
HR Tm2, IR TSWV
It can be planted all year round. Extra thick-fleshed, snow-white, strong-growing variety. Recommended for all cultivation technologies.
Success type for the safe result
HR Tm0
The size of fruits are suitable for supermarkets, with white, thick wall and regular shape, unbeatable in the short growing cycle.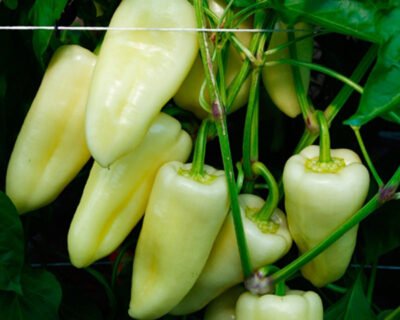 Strong plant, high yield
HR Tm3
It has wider shoulders and long fruits, it is characterized by a strong root and stem system, its stress tolerance is outstanding.
The new CMV resistant gem
HR Tm2, IR TSWV, IR CMV
Easy to grow, high yielding, CMV resistant variety. Recommended for soil cultivation, single-stranded, double-stranded, cordon and open field cultures.
Street-smart
HR Tm0
It grows safely on saline, clayey, and poorer soil too, the size of the crop is outstanding, slightly greenish.
Standard quality, granted yield
HR Tm0
Easy to grow, mid-early variety with regular and thick-fleshed fruits.
The taste of tradition
It can be grown even in simpler conditions, its fruits turn red slowly and have extremely ling shelf life.
Really adapts to supermarkets
HR Tm2, IR TSWV
Adaptation to markets, its fruits are regular and thick-fleshed, not prone to purple coloring.
The snow-white beauty
HR Tm2, IR TSWV
Snow-white and big-sized conical pepper. It sets well even in low-light periods. It can be grown for soilless and soil cultivation, in a cordon or pruned.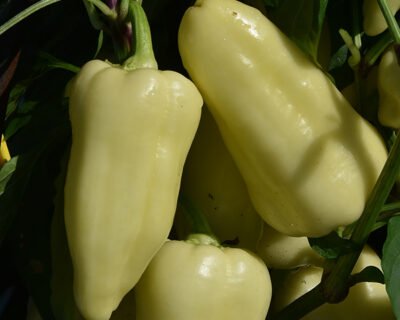 The fastest winner
HR Tm2
Very early with short internods, perfect for supermarkets. It is not prone to getting purple.