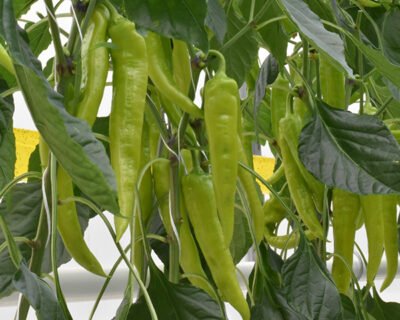 Great power
HR Tm2, IR TSWV
A strong-growing, middle-aged variety. Pale green fruits are large.
Yield speaks for itself
HR Tm2, IR TSWV, IR Ma/Mi/Mj
It is extremely productive, able to produce up to 20-30 peppers, with fruits 18-22 cm long and 2-2.5 cm in diameter.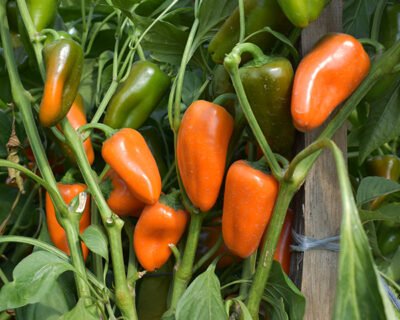 Sweet little baby
HR Tm0
Our snack novelty matures from green to orange. Its foliage covers the fruits well, and it is recommended for outdoor and foil growing.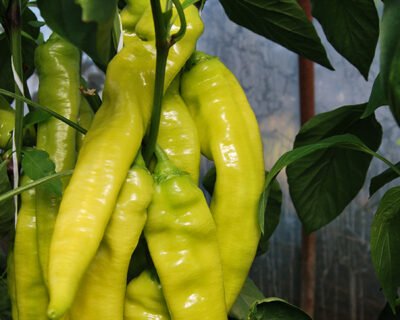 Huge size, huge potential
HR Tm2, IR TSWV, IR Ma/Mi/Mj
An extra-shouldered, early variety that binds well in winter, with fruits up to 26-28 cm long.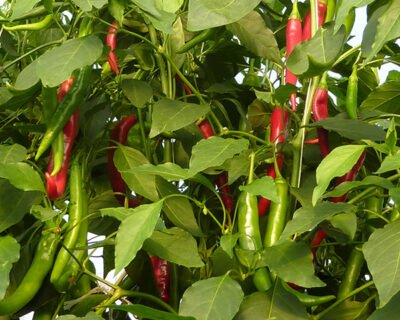 To the highest expectations
HR Tm2, IR TSWV, IR Ma/Mi/Mj
Fruit length 17-20 cm, shoulder diameter 2,5-3,5 cm, can be grown with a cordon or tied to 3-4 stems.
Red sweetness
HR Tm2, IR TSWV
It is a vigorous, vigorous variety that can be grown on 2-3 stems and is middle-aged. Its large berries turn from dark green to red.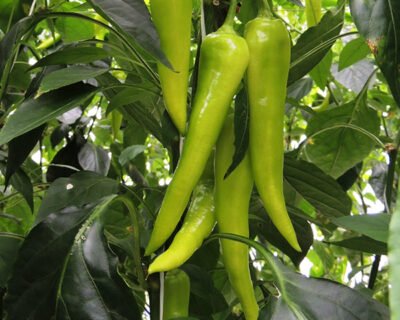 Unbeatable in quantity
HR Tm2, IR TSWV, IR Ma/Mi/Mj
A pale green, tray-shaped, pointed, strong pepper that sets well in low-light periods and is very resistant to bruising.
Extra long and very hot
HR Tm2, IR TSWV
A vigorous growing, medium-mature, dark green variety with large berries.
Traditional hungarian
A true traditional Hungarian type, medium green, shouldered, very early variety.
Fire in the pepper
HR Tm2, IR TSWV
It is a medium-growing, early variety with less greenwork requirements, and also binds well in low light.