Big size in short plastic tunnels also
HR Tm3, IR TSWV, IR Ma / Mi / Mj
Its fruit is beautiful white, broad shouldered, with a thick flesh, we recommend it for plastic tunnel and open field.
The new giant
HR Tm2, IR TSWV
High-yielding, continuously setting variety. It is not prone to microcracks and has a long shelf life.
When size matters
HR Tm2
Its fruits have wider shoulders and long shelf life, we recommend it for open field and unheated equipment as well.
Quality as early as possible
HR Tm3
It is an early variety, not prone to micro-cracking, its fruit is thick and hard-fleshed, extremely counter-resistant.
Special beauty
HR Tm2, IR TSWV
Our novelty of Dulce Italiano type that ripens to red. Strong growing, can be pruned on 2-3 branches.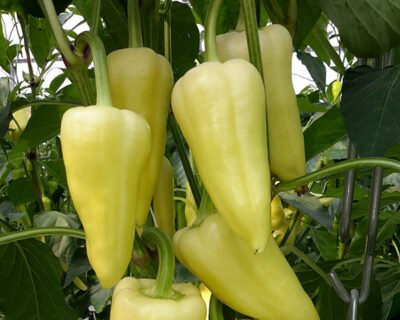 Hot and big
HR Tm0
It is a strong-growing variety, with the largest fruits in its type, which are regular in shape and slightly hot
Outstanding number of pieces
Elongated, blocky shape fruit, early variety, sets well even at high temperature.
First among the hot ones
Very early, well-setting variety, with strong growth, its fruits are regular and pleasantly hot.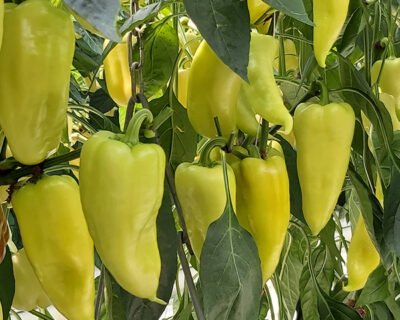 Champion of early
It is a very early variety, it binds reliably and well, it performs well on weaker soils, its fruits are bright and counter-resistant.
A new dimension in PCR types
HR Tm2, IR TSWV
Slightly hot, broad-shouldered pepper, which is also suitable for hydroponics cultivation.
Pointed and sweet
HR Tm2, IR TSWV, IR Ma / Mi / Mj
Sweet, pale green long pepper. Suitable for both soil and soilless cultivation. Large number of berries.